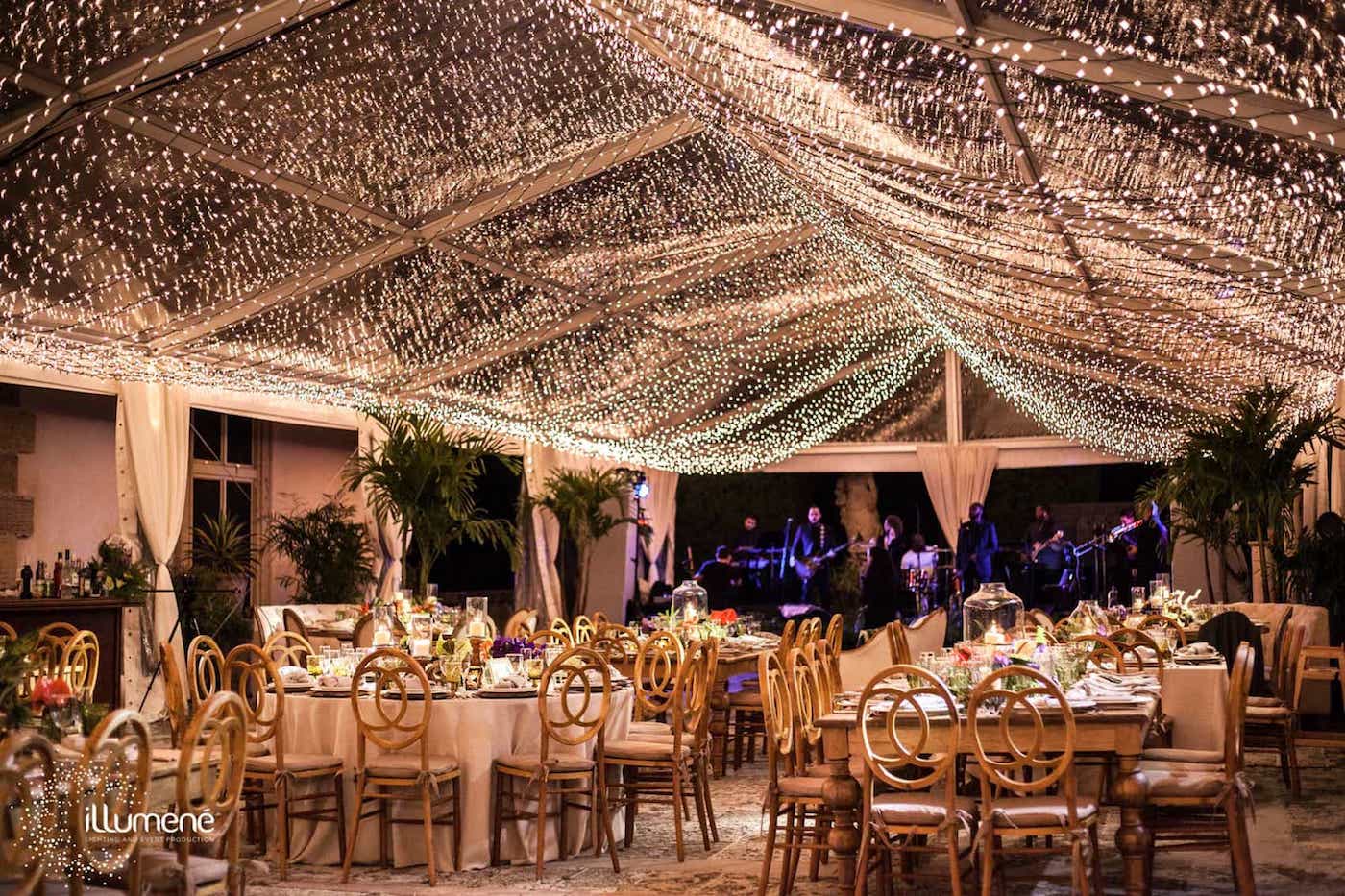 Twinkle lights tent canopy at the Vizcaya Museum and Gardens
The wedding of Charlie and Sara at the Vizcaya Museum and Gardens was nothing but extraordinary! Everyone was mesmerized by the glistening canopy of twinkle lights that covered the entire ceiling of the 180 ft tent.
The best of it all, President Obama made a surprise video appearance to congratulate the couple on their marriage. You don't see that often, even in these circles : )
Thank you to Jennifer J Events for trusting us with this amazing event!