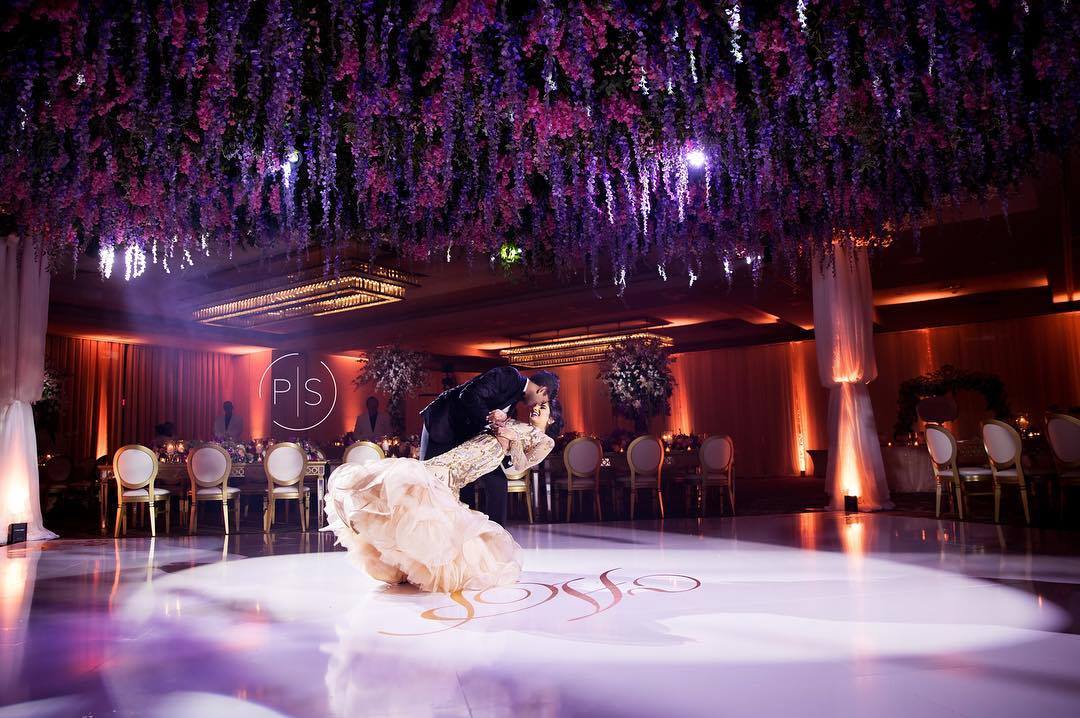 Fontainebleau Miami Beach wedding: upside-down flower garden
Amin and Prashant's luxurious wedding at The Fontainebleau was one of our favorite of the 2016-2017 season. The dancefloor was decorated with a spectacular upside-down flower garden which was created in collaboration with the very talented team from EC Floral Design and Events.
For the Sangeet we constructed a LARGE bistro lighting grid with decorative rustic grapevine balls and chandeliers suspended over guests' heads. Visitors were absolutely wowed by the beauty of this event and you could hear chatter about it in the lobby for 2 days straight.
Special thanks to Jennifer J Events for her masterful orchestration of the whole event and PS Photography for these magazine-worthy, mind-blowing, jealousy-inducing photos : )