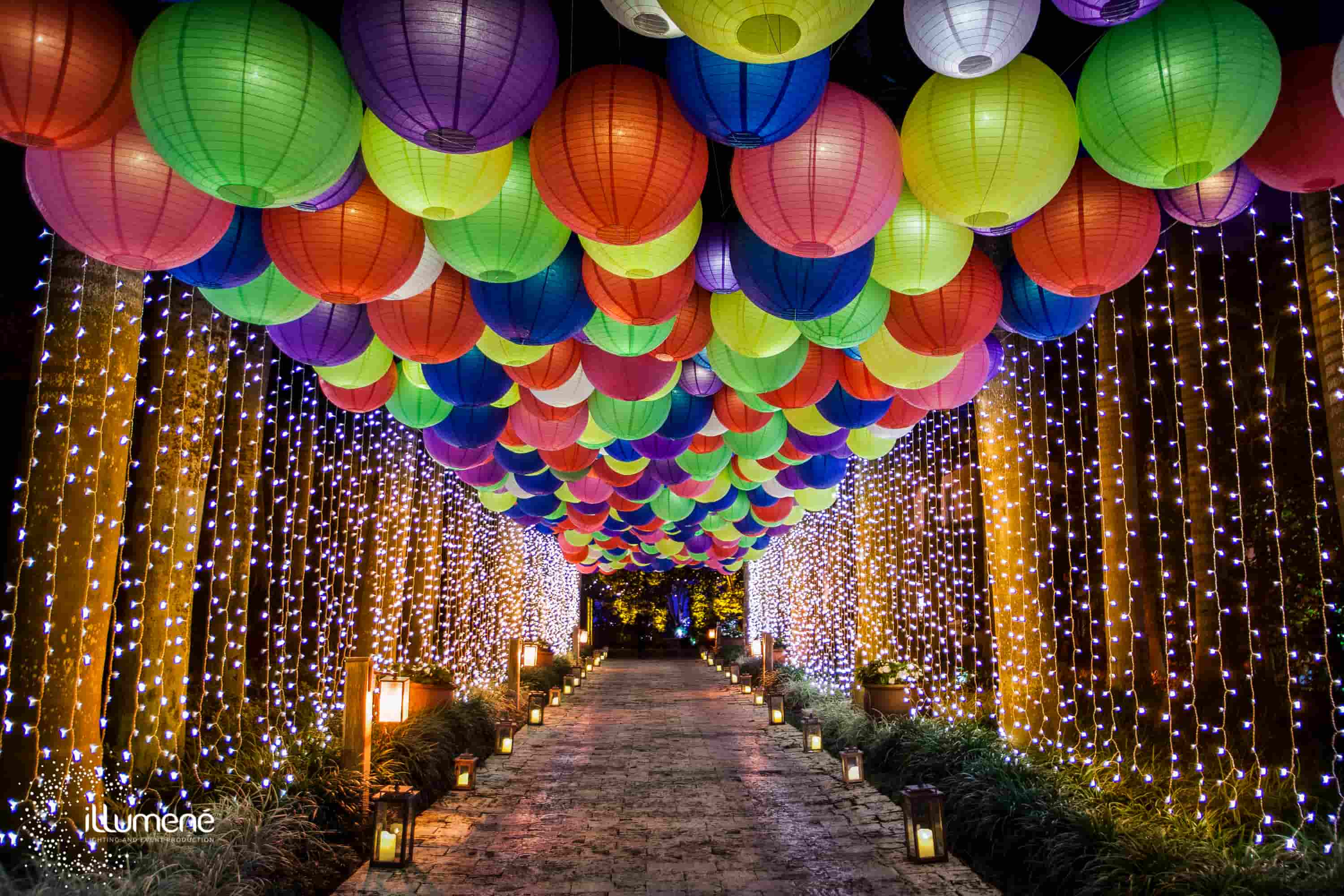 Happy 2020! Hundreds of paper lanterns for over-the-top Miami Beach party
After a few years of beautiful crystal chandeliers as the visual focal point of their New Year's events, this VIP client requested for something a touch more exotic. With a Thai-inspired theme to ring in 2020, we felt a multitude of colorful paper lanterns would be the welcomed change they requested. This first impression will be hard to forget even by Miami standards!
Add to that a hundred large wax luminaries and about 90 uplights for the most balanced and picturesque scene overlooking Biscayne Bay.
Special thanks to Thierry Isambert Culinary and Event Design  for planning and coordinating this beautiful event.